If you sing, play or just like to listen, come and join us at the Cotswold Club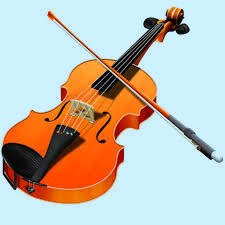 Meetings are held every Thursday through the year. Turn up, tune up and sing, or just sit, watch and enjoy. All welcome!
.
● The meetings are MC'd by the regulars on a rota basis and take place every Thursday, unless it clashes directly with Christmas or New Year, with singing and playing from 7.45 to around 10.30. All kinds of music and song are welcome.
● On arrival, please either join the Cotswold Club (or rejoin if lapsed) by seeing us on the door (only £10, or £5 for the over 65s), or register with your name and address as a guest each time you attend. If you join, you'll be asked for a £2 min donation to the club on each visit to help us cover overheads, book occasional bands etc, otherwise your £2 is treated as an admission fee and goes to the Cotswold Club.
● There is limited space, so please arrive in plenty of time to make sure of a seat. Parking is often available on the street, but if not there is a small car park on the right just past the Market House.
● Please support the Cotswold Club by using the bar – drinks and nibbles are available at very reasonable prices.
● If you're feeling under the weather with any symptoms that might relate to Covid, flu (or any other infectious disease!) we would ask you to stay away until you're sure you are clear.
.
Join us any Thursday at the Cotswold Club, High Street, Minchinhampton, GL6 9BN. It's two doors up from the Crown.
MC rota
October 26: Tim
November 2: Jane
November 9: Chris

FREE ADMISSION TO MOST EVENTS
Donations invited on the door to help us cover costs
SATURDAY JUNE 24
BAGMA'M RAGGED & OLD MORRIS to dance in the Market House undercroft from 7pm
7.30: Ceilidh with Finnegans Wok in the Market House. Tickets from Ceilidh at the Market House – Minchinhampton Market House
WEDNESDAY JUNE 28
Evening music session at the Crown, organised by Jeff Gillett and Becky Dellow
THURSDAY JUNE 29
12.00 – 1.30: Lunchtime Poetry and Words session in the Cotswold Club. Host Caroline Watson
7.45 – 10.30pm: MFC club night at the Cotswold Club with Spotlight by
Jan Vaisey & Ian Harvey
SATURDAY JULY 1
12.00 – 1.00pm: Stroud Ukes play in the Market House undercroft
1.00 – 5.00pm: Acoustic session for regulars. 10-minute bookable slots for solo artists and bands
7.30 – 10.30 pm: Johnny Coppin in concert with support from Colin Pitts. Tickets £15 from https://buytickets.at/chrisnewton/931468
cc

Follow us on Facebook